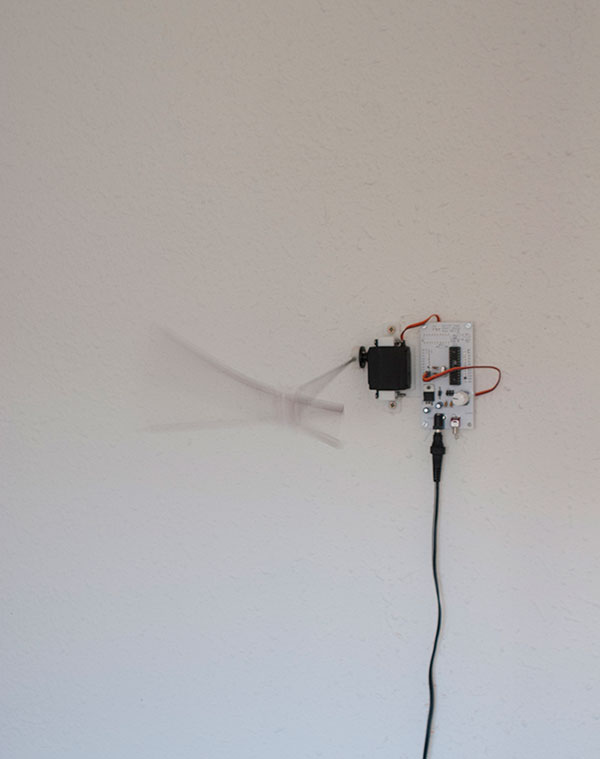 Goma
2012-14
Dimensions variable.
Electronic board, servomotor, 3d printing objects & pen.

A simple mechanism emulates the classical optical effect of a moving pencil which appears as if rubber.
Design & 3d print objects - Los hacedores
Goma
2012-14
medidas variables.
Placa electrónica, servomotor, objetos impresos en 3d y lápiz.
Un simple mecanismo trata de emular el clásico efecto óptico de mover un lápiz y que parezca de goma.
Diseño e impresión 3d - Los hacedores